A multifaceted brand dedicated to bespoke furniture making. Our journey started from the fact that India itself being a widespread skilled market, is yet to evolve from the other furniture building brands abroad. Hence the need for a quality and service oriented furniture product, especially within the reach of our customers.
We have a dedicated team investing hours in intensive R&D, from material selection to finishing detail to joinery strengths, etc. We have our skill sets on wood and metal furniture only. We can cater to a plethora of design options using various types of wood ranging from Oaks to Teak and in metals from Brass to Copper. This opens up the choice of furniture you want to be delivered at your doorstep directly from our manufacturing unit.
We are now looking for a full time administrative assistant to assist with administrative tasks. You will work closely with the corporate team heads and be a central part of our team.
This is a unique opportunity to be part of a fresh furniture studio. It is a great opportunity to see the furniture industry from a new angle. For the right candidate there will be plenty of opportunities to grow within a young company on the rise.
The role will involve the following tasks:
Acting as a first point of contact: dealing with correspondence and phone calls
Day to day task lineups for the team
Managing diaries and organising meetings and appointments
Booking and arranging travel, transport and accommodation
Organising events and conferences
Collating and filing expenses
Managing all enquires from the media
Helping with other ongoing daily administrative tasks
While we do not necessarily need someone with significant experience, we are looking for someone with the following skills:
Discretion and trustworthiness: you will often be party to confidential information
Flexibility and adaptability
Good communication skills
Fluent in English and knowledge of Gujarati language would be an advantage
Organisational skills and the ability to multitask
The ability to be proactive and take the initiative
Good IT skills, including all social media platforms
Tact and diplomacy
This will be a 100% position based at the Conifur corporate office, Surat, Gujarat and occasional travel will be required. Remuneration is competitive and we expect the candidate to be able to start in the first part of 2018.
We are now looking for a full time designer who would be keen on furniture exploration tasks. You will work closely with the corporate team heads and the workshop team.
This is a unique opportunity to be part of a fresh furniture studio. It is a great opportunity to see the furniture industry from a designers perspective. For the right candidate there will be plenty of opportunities to grow within a young company on the rise.

The role will involve the following tasks:
Furniture explorations with material application
Furniture, Product and Art piece detailing
Furniture, Product and Art piece layouts
Preparation of BOQ's and Quotations
Client and general presentations and proposal making

We are looking for someone with the following skills:
Fluency in AutoCAD, Sketchup, MS Powerpoint and Photoshop / CorelDraw
Flexibility and adaptability
Furniture, Product and Art piece layouts
A balanced and fresh take on graphical know-how
Fluent in English and knowledge of Gujarati language would be an advantage
Organisational skills and the ability to multitask
The ability to be proactive and take the initiative


This will be a 100% position based at the Conifur corporate office, Surat, Gujarat and occasional travel will be required. Remuneration is competitive and we expect the candidate to be able to start in the first part of 2018.
We are always looking to grow in a sustainable and healthy manner.

Different positions will be opening up throughout the next few months. From previous experience we have learned that you do not necessarily need to have significant experience in certain roles, but you will be passionate and most of all believe in what we are doing!

If this sounds exciting, then please send us your CV as well as a few sentences about yourself and why we should hire you.

We look forward to hearing from you!
Write us at
info@conifur.in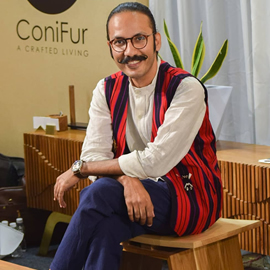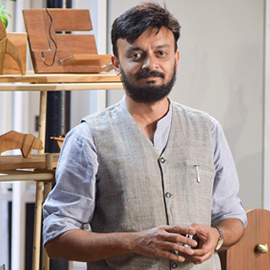 Jaydatt Vaishnav
CEO Founder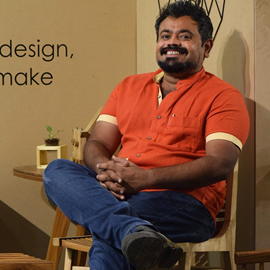 Dhaval Rangani
CEO Founder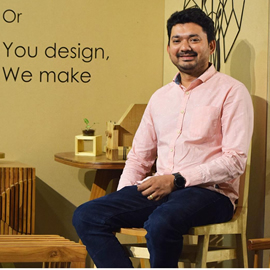 Vipul Kathiriya
CEO Founder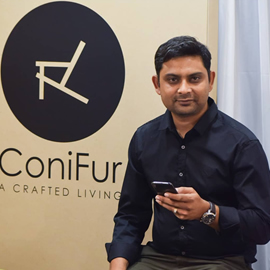 Bhargav Sheladiya
CEO Founder